End-to-end E-Business, E-Commerce and B2B solutions for different market verticals
E-commerce or electronic commerce consists primarily of distributing, buying, selling, marketing and servicing of products or services over electronic systems such as the Internet. It can involve electronic funds transfer, supply chain management, online marketing, online transaction processing, automated inventory management systems and automated data collection systems.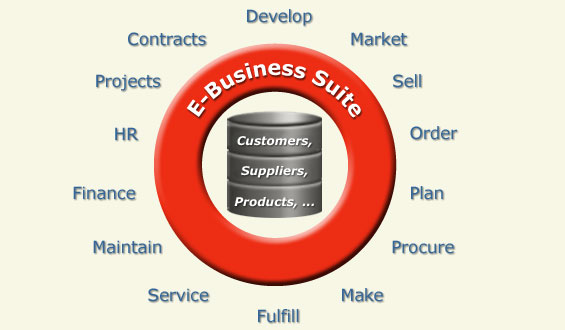 E-Commerce has attained a degree of sophistication that demands specialist consultancy and solutions from a provider with proven expertise managing complex high-growth and high-traffic ecommerce platforms.
ThoughtExecution Services offerings in E-Commerce/E-Business Services
From simple sites to global retailers we have worked with ecommerce sites of all kinds. From that experience, we have mastered the finer points of creating solutions that allow your customers to simply find what they are looking for and buy online. We know how to make a business successful on the Internet and will help your business be successful on the Web as well.
Security - credit cards are the most popular means of making payments on the Internet. Card numbers and owner info are processed securely using encryption algorithms.
Manageability - functional management modules will give you the opportunity to keep an eye on your website and manage various aspects of it yourself.
Usability - simple and intuitive navigation will help customers do their job of consuming.
Elegance - an attractive website design with tasteful use of colour, graphics, animation, photographs and fonts will make using your website a pleasant experience for users.
ThoughtExecution expertise in E-Commerce Technologies stack
Other than providing custom based solutions on E-Commerce, we also have expertise in the following products/tools :
| | |
| --- | --- |
| Products/Tools | About |
| Magento | Magento offers flexible, scalable eCommerce solutions designed to help you grow and succeed online. Their cost-effective technology platform makes it possible for you to control the content, functionality, look and feel of your online store. |
| BigCommerce | Bigcommerce is an e-commerce platform for fast-growth businesses, enabling them to easily launch professional online stores in hours, not weeks or months. Bigcommerce provides ecommerce software solutions and shopping cart software for online businesses |
| Opencart | OpenCart is a turn-key ready "out of the box" shopping cart solution. You simply install, select your template, add products and you're ready to start accepting orders. It has order management and multiple payment gateways already built in and we provide lifetime free support and free software updates. |
| PrestaShop | PrestaShop is robust, professional-grade e-Commerce solution that you can download, install, and use for free. On the back end, you'll use a full-featured back-office application to manage your online business (including inventory, orders, shipping, and customers) in real-time. Your customer's payments are sent directly to your commerical bank account using the latest security technology. |
| VirtueMart | VirtueMart, which has been designed to work alongside Joomla!, is a really neat cart which customers feel instantly comfortable with. Not only does it let customers buy things, it lets them create an account, add addresses and access their order history. Multiple languages and currencies, and unlimited products and categories are supported. 2.5 million people have downloaded VirtueMart so far and the vast majority is happy with the results. |
| Zen Cart | Easy to install, easy to customise and easy to manage, Zen Cart is perfect for those who want a straightforward ecommerce platform without the fuss. It comes with a newsletter manager, discount coupons, gift certificates and all the basic features you'd expect. Users can make the most of the numerous add-ons available to customise their store and make their admin experience a little easier. Too many add-ons, however, and the UI does get rather cluttered, which is a downside of the platform. |